Deep House Cleaning near Omaha Lincoln NE Council Bluffs IA
AONE Cleaning Omaha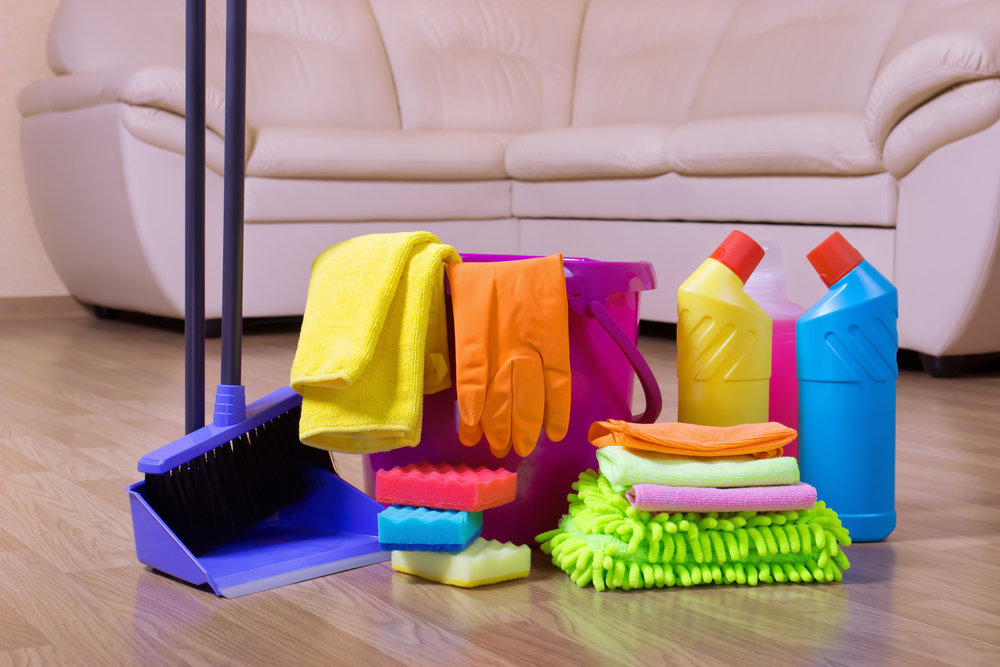 How Deep House Cleaning Makes Your Home Healthier
Homes get dirty. It's a simple fact. However much time you spend dusting/wiping surfaces, dirt will still accumulate in tricky areas where you simply won't be able to remove it. And that's just regular cleaning. Every now and then, though, you also need to perform the so-called deep cleaning activities in your home to ensure the air quality of your home is good. If you're having problems cleaning your living areas, you can always choose us to help you. We're AONE Cleaning Omaha and we're based in Omaha Lincoln NE Council Bluffs IA. We use professional tools and equipment to perform the deepest cleaning of your home. Choose us for a deep house cleaning service, and you won't regret it.
Here's why you should keep your home in a spic and span condition. To begin with, dust particles accumulate on your floor, furniture, and even on your bed. Those dirt particles don't stay on surfaces, too. Each time you lay on your bed or pick up a book from your bookshelf, you disturb those dirt particles, and they end up flowing around. And you end up breathing them. We won't discuss how harmful that could be for you, we'll just say it can cause allergies, breathing problems, and more.
No one would like to live in a home that's not well-maintained now, would you? But why spend all your free time cleaning, when you can simply rely on professional help. We at AONE Cleaning Omaha have experience in deep house cleaning. We know all about dirt and dust accumulation, and we won't lose time trying to figure out how to clean your wooden floor or master bedroom.
We own the right tools and equipment to ensure maximum cleanliness in the shortest amount of time. Our services are reliable and affordable. Don't hesitate to contact us on (402) 513-0988 if you have any questions, we're available in Omaha Lincoln NE Council Bluffs IA. Check out our website and reviews for more information.
Arlington NE Deep House Cleaning Service Near me
Ashland NE Deep House Cleaning Service Near me
Avoca IA Deep House Cleaning Service Near me
Avoca NE Deep House Cleaning Service Near me
Bellevue NE Deep House Cleaning Service Near me
Bennington NE Deep House Cleaning Service Near me
Blair NE Deep House Cleaning Service Near me
Boys Town NE Deep House Cleaning Service Near me
Carson IA Deep House Cleaning Service Near me
Carter Lake IA Deep House Cleaning Service Near me
Ceresco NE Deep House Cleaning Service Near me
Council Bluffs IA Deep House Cleaning Service Near me
Dunlap IA Deep House Cleaning Service Near me
Eagle NE Deep House Cleaning Service Near me
Elkhorn NE Deep House Cleaning Service Near me
Fort Calhoun NE Deep House Cleaning Service Near me
Fremont NE Deep House Cleaning Service Near me
Glenwood IA Deep House Cleaning Service Near me
Greenwood NE Deep House Cleaning Service Near me
Gretna NE Deep House Cleaning Service Near me
LA Vista NE Deep House Cleaning Service Near me
Lincoln NE Deep House Cleaning Service Near me
Logan IA Deep House Cleaning Service Near me
Louisville NE Deep House Cleaning Service Near me
Malvern IA Deep House Cleaning Service Near me
Mead NE Deep House Cleaning Service Near me
Missouri Valley Ia Deep House Cleaning Service Near me
Murray NE Deep House Cleaning Service Near me
Oakland IA Deep House Cleaning Service Near me
Omaha NE Deep House Cleaning Service Near me
Pacific Junction IA Deep House Cleaning Service Near me
Papillion NE Deep House Cleaning Service Near me
Plattsmouth NE Deep House Cleaning Service Near me
Ralston NE Deep House Cleaning Service Near me
Springfield NE Deep House Cleaning Service Near me
Underwood IA Deep House Cleaning Service Near me
Valley NE Deep House Cleaning Service Near me
Wahoo NE Deep House Cleaning Service Near me
Waterloo NE Deep House Cleaning Service Near me
Weeping Water NE Deep House Cleaning Service Near me
Woodbine IA Deep House Cleaning Service Near me
Yutan NE Deep House Cleaning Service Near me